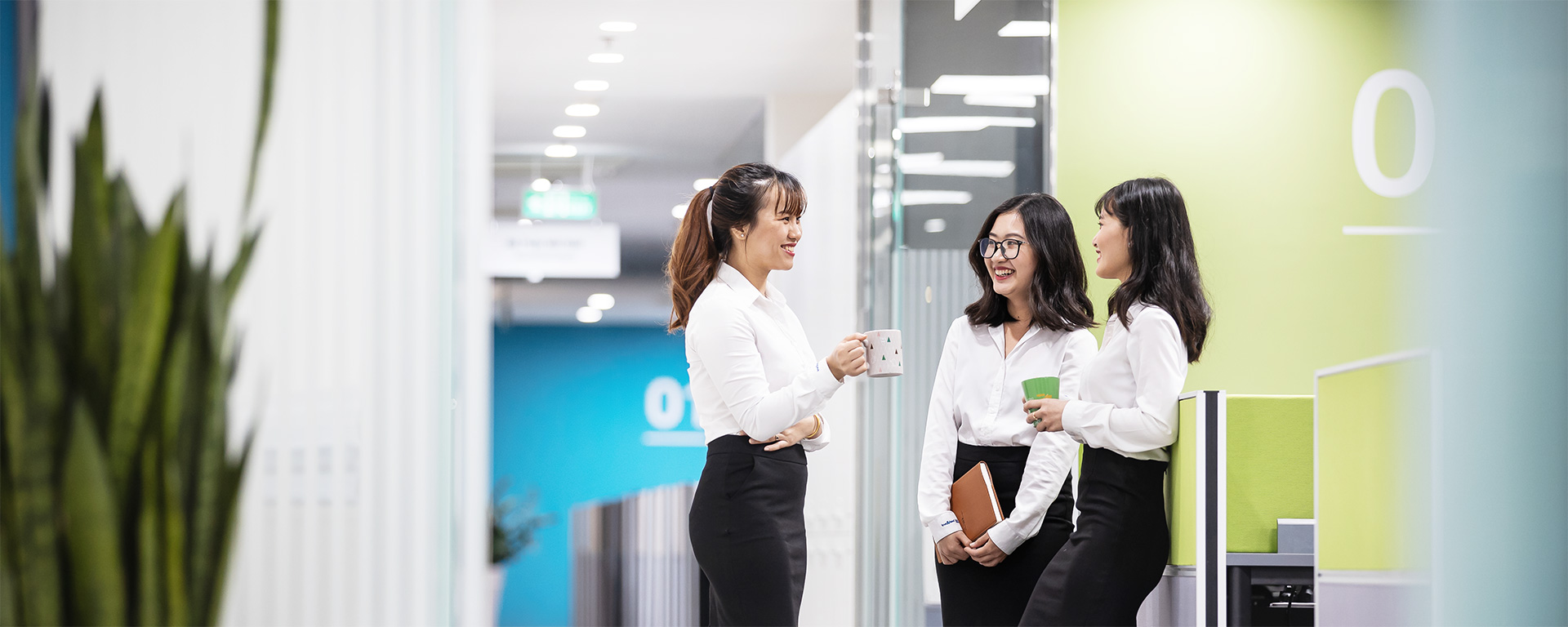 Working environment at KIS Vietnam
With the desire to create a long-term working environment, KIS Vietnam also focuses on developing good remuneration policies, regularly searching and updating current welfare policies to create motivation for employees.
Finding and nurturing talents is always identified as a top goal and a core foundation for the sustainable development of KIS Vietnam. At each level, employees will be given appropriate training courses to improve their expertise, their management and leadership skills as well as skills to implement business strategies to serve their customers effectively.
With the motto of "work hard, live hard", KIS provides not only a professional working environment but also a place to bring quality extracurricular activities and meaningful social activities to help KIS members improve social relations and share kindness.
Salary & Remuneration
Salary and remuneration policy is designed with the aim of attracting and motivating qualified employees and companionship for the success of KIS. The salary is built on the value of the job, the employee's ability to meet the job requirements, with the policy of ensuring competitiveness, fairness and reasonableness. We also have an annual bonus policy based on business performance and individual contribution to the growth of the company.
Training
We always encourage and support members to be active in learning and developing themselves. In addition to internal training courses, KIS has policies to support employees to participate in training courses for granting certificates of the State Securities Commission (SSC), intensive courses CFA or ACCA etc.